The signing of the MOU between UAE Inventors Association and the Strata Aviation's Industries.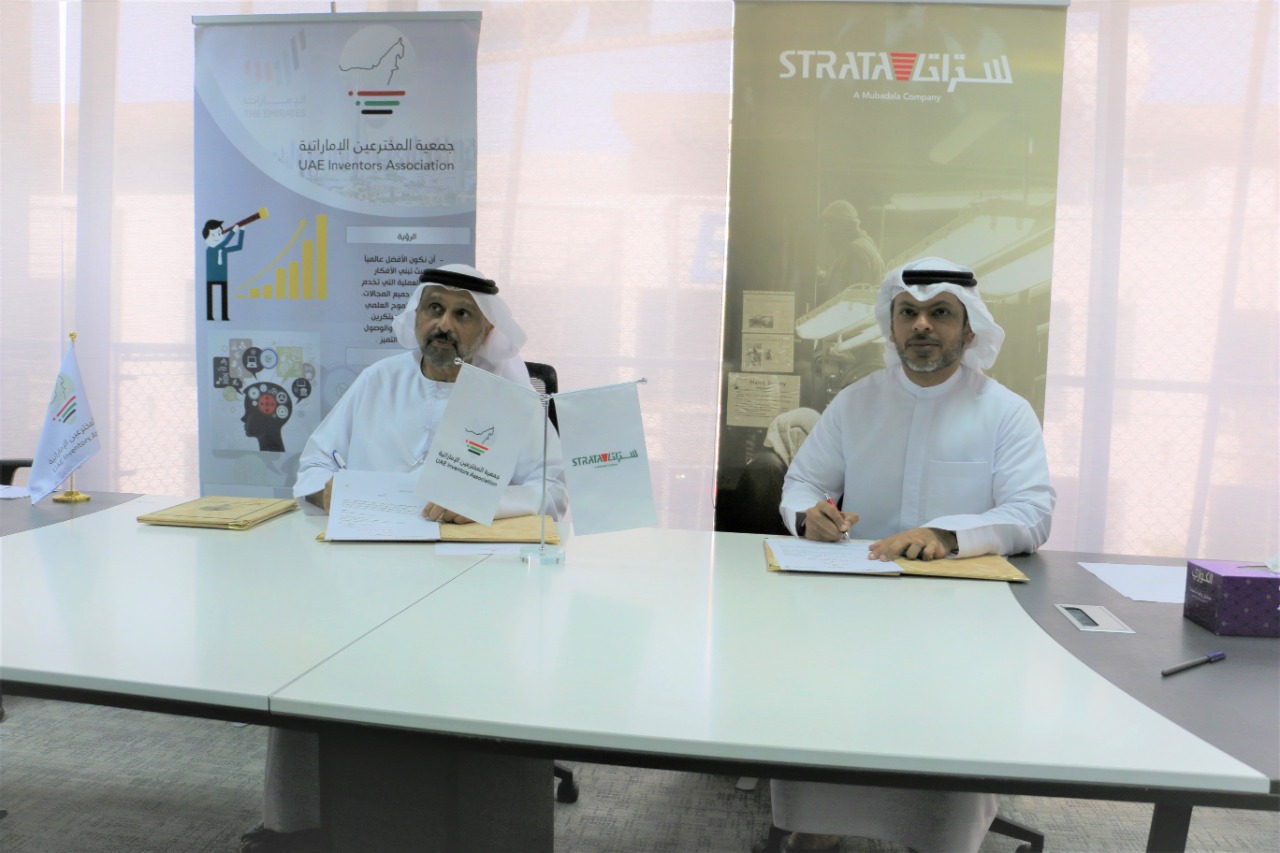 Strata Manufacturing and the Emirates Inventors Association signed a memorandum of understanding at the association's headquarters, with the aim of cooperating in research and development programs and using artificial intelligence as a means to achieve progress and promote the growth of science and technology for future generations.
The memorandum was signed by the Executive Director of Strata Manufacturing, Ismail Ali Abdullah, and the Chairman of the Board of Directors of the Inventors Association, the inventor, Ahmed Abdullah Majan. The signing was attended by Mr. Matar Al Muhairi, Mr. Ghanem Al Falasi, Mr. Abdul Rahman Al Shaibani and Engineer Ahmed Al Husseini.